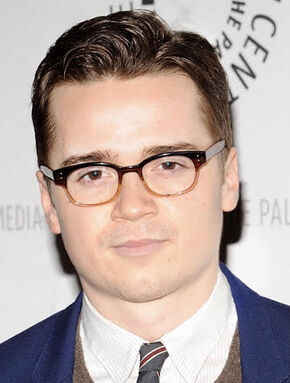 Dan Byrd portrays Travis Cobb on Cougar Town.
About
Dan Byrd has quickly established himself as a highly sought after young actor in film and television. He recently appeared in the 2010 Emma Stone film Easy A.
Byrd has wrapped production on the independent coming-of-age drama Norman, opposite Emily VanCamp and Adam Goldberg, in the title role. He got his big break starring alongside Hilary Duff and Chad Michael Murray in the Warner Bros. teen romantic comedy, A Cinderella Story. Additional feature film credits include Universal Pictures' Lonely Hearts, opposite John Travolta, FOX Searchlight's The Hills Have Eyes and 28 Days, opposite Sandra Bullock.
Byrd had a memorable arc as Sylar's (Zachary Quinto) protégé apprentice, Luke, on NBC's hit drama Heroes. Last year he starred on the short lived but critically acclaimed CW series Aliens in America. Other television credits include the CBS drama Clubhouse, the lead role in the TNT miniseries Salem's Lot, with Rob Lowe, Sci-Fi Channel's miniseries Firestarter 2: Rekindled, with Dennis Hopper, and the Lifetime Original Movie Just Ask My Children, starring Virginia Madsen. He also made guest appearances on Joan of Arcadia, The Guardian, Boomtown, CSI: Crime Scene Investigation, Judging Amy and State of Grace.
Originally from Marietta, Georgia, Byrd began acting at age eight. He was born on November 20, 1985. Prior to his breakout in Hollywood, he developed his craft and performed in numerous theatrical productions in Atlanta. He gained respect and acclaim in Hollywood, receiving the award for Best Supporting Actor in a Drama Series for Lifetime's Any Day Now at the 21st Annual Young Artists Awards, as well as the award for Best Actor in a Feature Film for The First of May at the Burbank International Children's Film Festival.
See Also